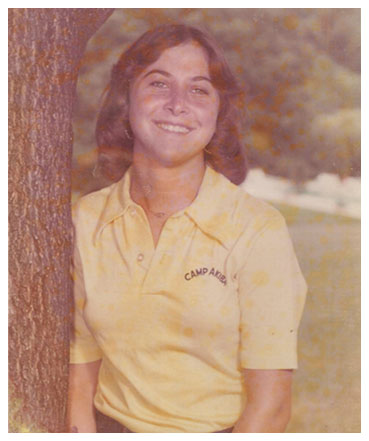 TAMMI LEADER FULLER

With the vision of summer camp — Tammi's childhood "happy place" — and the relationships with leading Experts she'd collected in her 34 years as a Television Producer, Tammi created Campowerment to help people find their happy. In 2013, Tammi made the career switch out of her Senior Supervising Producer role for EXTRA TV and Lifechangers (Warner Brothers/Telepictures), where she collaborated with 100+ leaders in health, wellness, love, parenting, addiction, life management, productivity, and business coaching. She spent the previous three decades covering network news for NBC's Today Show, NBC News, CBS News, and America's Most Wanted. In 2005, Tammi partnered with five accomplished South Florida business women — known together as the "Miami Bombshells" — to co-author "Dish and Tell" (Harper Collins), a book of anecdotes to help women understand that they are not alone in the struggle to juggle all that life throws their way. In a strange way, all roads led to Campowerment, and, when the time was right in her career, it seemed the world was ready. Through Campowerment, Tammi's lookin' to help people rebuild the tribes that evaporated once the complexities of life kicked in. At its helm, she has finally traded in her business suits for sweatpants, producing, publicizing and evolving these life-altering experiences for grown-ups who want to take their lives up a notch or two.
@tampowerment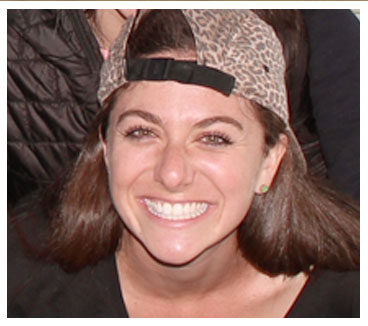 CHELSEA LEADER FULLER

Chelsea's freshman year of college, her heart fluttered when a Journalism professor predicted that 10% of those in that huge lecture hall would inhabit jobs that did not exist that day. The token Millennial of the Campowerment Crew, Chelsea jumped from college into a career of digital storytelling and branding for some kick-ass movements (TOMS, NBC, The Nature Conservancy, Google). For Campowerment, Chelsea wears many (backwards) hats: she leads our branding, marketing and community growth strategies, and runs the logistics for all Camper and Campower Ranger experiences. In her absolute dream role…alongside some of her favorite humans on the planet…she's been proving her generation right: you can (and should) love what you do.
@chelsfuller
LEA CARLSON
Seven years after leaving the summer camp that housed some of her best memories, Lea's breaking out her duffel bag again! Taking a leap in the direction of her childhood dreams, she hopped onto the Campowerment bandwagon from the agency side of the Advertising biz, working in media buying & planning for CPG and QSR clients (Mondelez, Wendy's). Lea's our camp culture guru, so we call on that — and her business background —to keep our operation movin' with the grace of a winning Color War team.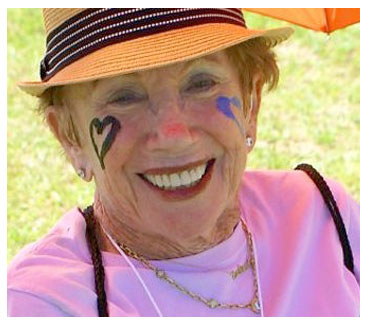 JOAN "GRANDY" LEADER

If we're sticking to technicalities, Joan ("Grandy") gave birth to this here business. She's the mother/grandmother to the two running the Campowerment show, and she's the OG source of encouragement that got us here. Grandy's been a journaling professor and special education consultant for decades; and now she lends Campowerment her saintly patience as our Customer Satisfaction lead. She remembers almost every Camper's name and story, and continues to keep our promise that this business is personal.
MERYL RUSSO
A 10-year sleepaway camp veteran from age eight with a 30-year sales career in Corporate America, Meryl is fired up to combine these two passions in bringing Campowerment's magic to the workplace and organizational culture. Having experienced firsthand the transformation of individuals at Campowerment since the year of its inception, she knows the enduring impact that engagement, experiential learning, play and connection has on the corporate world. Campowerment's "everyone FOR everyone" environment opens up the opportunity to activate dynamism for companies and groups committed to empowering their people to thrive at work and in life. With a nimble Campowerment team and the ability to personalize every experience, Meryl's dedicated to customizing Campowerment programs with hand-picked Experts, strategic fun & games, and community-fusing activities to deliver on company goals that transform and impact organizations.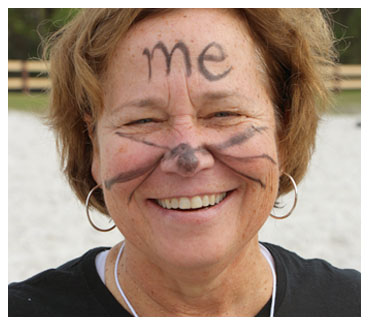 KATIE SLEEP
Katie embarked on this wild journey first as a Camper in 2013, just after retiring from her seventeen-year run as CEO/Founder/President of List Innovative Solutions, Inc., a woman-owned small business specializing in high-end complex application development for federal government customers. Since selling her DC-based business (which came after 20 years in lots of capacities within the IT industry), she's been loving chapter three of her (very happy) life, which consists mostly of world travel, laughs with the fam, and lots of number-cramming and challenge-tackling for Campowerment. She brightens our movement with her nerdy love and serious knack for business development, operations and finance.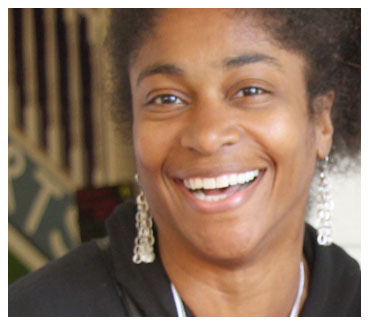 LIA SMITH

You name the fun fact; Lia can call it her own. We say she's our "Everything Fairy," because she does more than just wear wings at camp! Lia's done and seen it all. A former child actress, professional dancer, beauty salon owner, executive and personal assistant (in entertainment, no less!), tech recruiter, mortgage analyst, manager and associate producer for indie films, Lia supports the full Crew in building wonderland from a blank piece of paper.
DEB CANTRELL
Like Katie, Deb saw Campowerment on the Today Show in the summer of 2013, and promptly signed up for November camp in Malibu. Never having gone to camp as a kid, she knew she had found something she didn't even know she was missing, so she hasn't left our sides since! We borrow the detail-orientation and forward thinking she applies to her business DebCanDesign LLC (for which she's won national awards for her closets, home office and garage designs). Family, most especially her grandchildren, chats with this Crew, and travel round out her very happy, albeit-kinda-hectic life.